Ian Beeson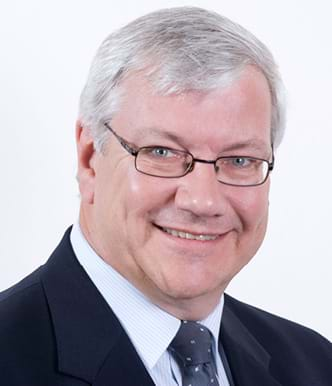 MANAGING DIRECTOR
Ian's interest in leadership and teamwork was sparked many years ago, with his involvement in the Scouts, the Duke of Edinburgh's Award and the Rotary Youth Leadership Award programs. His early professional life focused on delivering effective Information Services to consulting clients, as a member of what is now Accenture, then as the leader of Information Services functions in both Mobil Oil and Phillip Morris. During his career with Mobil, Ian served as a member of the international audit team, and led a comprehensive systems update project in Lagos, Nigeria.
His work with Phillip Morris led him to support the effective management of information systems projects around the Asia-Pacific region, and his teaching of project management techniques gave him his introduction to the Ken Blanchard SLII® solutions family. He became accredited to deliver the SLII® and Building High Performance Teams® programs within Phillip Morris and then joined Blanchard International Australia in 2006.
As Managing Director of Blanchard Australia, Ian serves clients across a broad range of fields from education through heavy manufacturing, from financial services through pharmaceutical manufacturing and from fitness through telecommunications. He is based in Melbourne but serves his clients across Australia and around the world. His passion lies in supporting people to fulfil their dreams.
Andrew Miedler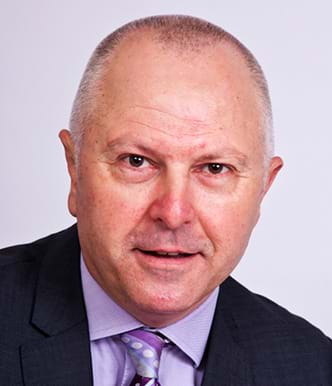 DIRECTOR
Andrew Miedler is a Director with Blanchard Australia and has extensive experience in facilitating a wide variety of learning programs, including SLII® over the past 15 years.
Prior to joining Blanchard, Andrew held a number of senior Human Resources positions with responsibilities across Australia and New Zealand within the glass, FMCG, building products and agribusiness industries. During this time he has led a broad range of cross functional projects in India, Japan and Indonesia.
Andrew has also managed a specialist consultancy in the development of employer branding, using best-practice consumer marketing research techniques. His consultancy, 'Employer Branding', developed award winning employer brands and HR strategies for clients in the FMCG and retail industries.
Making people an organisation's competitive advantage is Andrew's passion, and his goal for all of his clients. His broad cross functional knowledge allows him to speak the functional language of participants to make examples which resonate.
His facilitation expertise are in the areas of leadership, motivation, employee engagement, performance management, customer service and change management.
Andrew has a Bachelor of Business from Charles Sturt University and a Master of Commerce from Sydney University. He has also attended the Wharton Executive Business School (University of Pennsylvania) studying change management. In addition, he is a member of the Australian Institute of Training and Development and the Australian Human Resources Institute. One of Andrew's proudest moments was his nomination as a finalist for the Diversity Leader of the Year Award by the Equal Opportunity for Women in the Workplace Agency (now known as Workplace Gender Equality Agency).
Rebekah Kittl

CLIENT SOLUTIONS MANAGER
As Client Solutions Manager, Rebekah also leads Blanchard Australia's Coaching Services practice.
Rebekah partners with clients to understand their organisational and leadership challenges and to tailor solutions that develop better leaders and achieve increases in employee engagement and retention.
Rebekah is passionate about empowering leaders to connect with empathy, lead with compassion and inspire high-performing teams.
She has worked as a business development leader, trusted advisor, learning and development consultant and coach within the corporate sector for over 30 years. Her experience in media, custom publishing, IT, Pharmaceutical and global leadership training industries has given her a wide perspective on how organisations operate, and the business and people challenges leaders face every day.
With a background in positive psychology and mental health, she combines this experience with contemporary evidence-based coaching practices, to help leaders become more emotionally agile and live their values – in work and in life.